Being girly, in a man's office
I work around almost all men. Most of the time this isn't too much of a problem, but occasionally it's noticable in two ways – 1) having to hear the gross guy stories and whatnot. It's pretty rare, and I do work at a church, so I'm sure it could be a whole lot worse, but occasionally I do have to put up with hearing something I'd rather not. In their defense, it's usually when they don't realize I'm there. They do a pretty good job of trying to be respectful of the token girl in the office. 2) when I want to be girly and gush over something that's cute. It's just not the same, cause they don't usually get it, but sometimes when I'm really in a bind, I will gush to one of them, and they do kind of appease me, although I think I offended a co-worker one day when I said "since there aren't any girls around, I'll show you this cute card that I just bought". He took it well though, and we laughed about it.
So today, I'm finding myself in predicament #2, and rather than torture one of my male coworkers, I just decided to gush on my blog here. So here is my joy of the day. My new purse!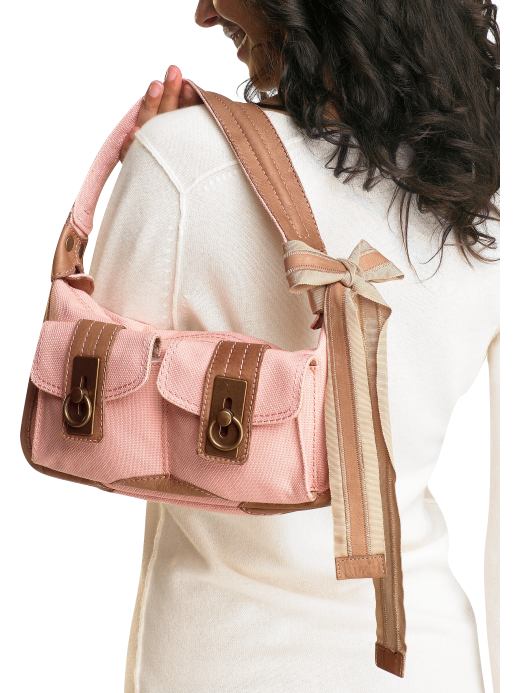 Isn't it so cute! The leather on it is so very soft, and it has two great outside pockets, I love pockets on purses. So right now, that is what is making my smile today. I know it seems trivial, but I'm enjoying it. And I'm a firm believer in finding the small things in life to be happy about, and right now that is a very good thing.